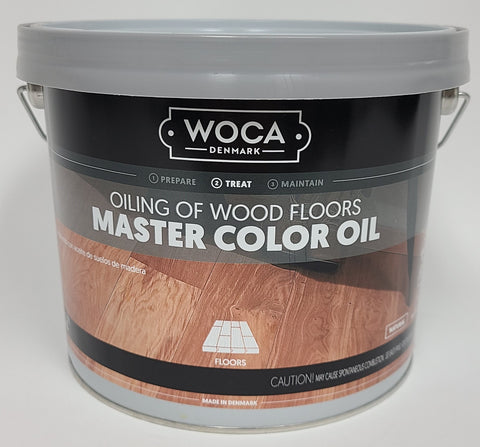 WOCA - Master Color Oil - Natural - 2.5 Liter
WOCA Master Color Oil Natural 2.5 Liter is used for the initial application of oil, and subsequent coats. The oil penetrates the fibers of the wood, hardens and strengthens the wood from within, providing a durable wear surface. The natural color is typically used on darker species of wood to enhance the natural warmth. It's designed to be used on newly sanded(100-120 grit) or lye treated wood floors of any species. Floors treated with WOCA Master Oil can be easily spot repaired unlike conventional polyurethane coated floors.
Coverage:
275-375 sf/container, 1st coat.  1000-1250 sf/container, 2nd coat.
---
We Also Recommend
---